Copyright © 2016 GarJen Corp, All rights reserved

Text Message Marketing (Continued)
It requires players to sign up to receive your text, so offering an incentive will help develop your player cell phone number list. Taking advantage of the free trial periods that most of the services offer will help to find the one that best meets your needs.
Here are some of the benefits of using text message marketing in the bingo hall.
1.) Now-a-days almost all phones have text message capability, unlike email, making it possible to reach the majority of your players on their mobile device. You are limited to 160 characters, but short messages are part of their attractiveness.
2.) Even senior bingo players are using text messages after having been encouraged by their grandkids to keep in touch.
3.) The message is delivered instantaneously making it the perfect vehicle for notifying your players of time sensitive information.
4.) 80% of cell phone users have their phone with them at all times.
.) 94% of all text messages are read guaranteeing your message will reach nearly all of your subscribers.
6.) Since your players have opted in, your message is target to customers who are looking forward to receiving your messages increasing the percentage of positive responses.
7.) A great strategy is to ask your list to "FWD offer to a friend." This is a great way to gain referrals and increase the audience size of your message and the redemption rates.
8.) Text messages are highly trackable providing real time feedback on the number of players viewing your message.
9.) The low cost of using this marketing tool also makes this option very attractive. It cost less to prepare and send a text message then almost and other form of advertising. Most services offer several levels of service so your cost can be controlled by the plan you select.
So what exactly can be texted to players that they will be interested in receiving and what is the recommended frequency?
1.) To beef up any session during the week by texting a coupon code, that only players who have signed up, for your messaging service can redeem with the cashier right on their phone. This is a good incentive for getting players to sign up.
2.) Send a message to players alerting them to unusually high progressive jackpots and the next session they have a chance to win it.
3.) Expecting a slow session, text 'blast' a last minute pack discount that is available to all players to increase attendance. This is a good offer to have players forward to their friends.
4.) Any change in your normal session schedule due to weather or other unforeseen issue (technical), is a great service to offer players. It just might save them a trip to your unexpectedly closed hall.
As far as frequency, opinions are mixed. Is less better? Or is texting whenever there is a worthwhile message to send, a better strategy? There is agreement that all texts should be worthwhile and offer the consumer some dollar value or important information that they will appreciate knowing. Common sense should probably be the guiding factor.
Final thought. It's a good idea to use the double opt in method for creating your player messaging list so the players are receptive to your messages and they are aware that normally regular text message charges do apply. Your text message service provider should be able to set this up for you. Have some ideas of your own. Love to hear them. Email us your ideas and we will post them on the website.


This
Space
Is
Available
For
Your
Advertising
Message
To
The
Readers
Of
This
Website.
To
Receive
A
Rate
Card.
Several
Sizes
And
Positions
Are
Available.
Target
Your
Message
To
Your
Specific
Customers
With
An
Ad
On
This
Website
While
At
The
Same
Time
Supporting
This
Worthwhile
Resource.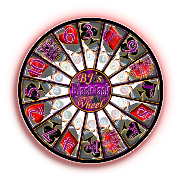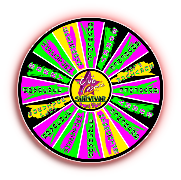 • Magnetic Replaceable Graphics
• Variety Flashing Light Patterns
• Battery and Ac Powered
• Sizes from 24" to 96"
• Heavy Duty Commercial Grade